About the Database
The PEDE database contains detailed information on over 4000 full economic evaluation citations published from January 1, 1980 to December 31, 2022. It also contains 4146 health state utility weights which have been collected from the cost-utility analyses included in PEDE. For further details on the types of economic evaluations included in PEDE please visit the trends page. trends page.
Annual updates of the database are carried out by a team of researchers in the field of health technology assessment using systematic methods (Acrobat 66 kb)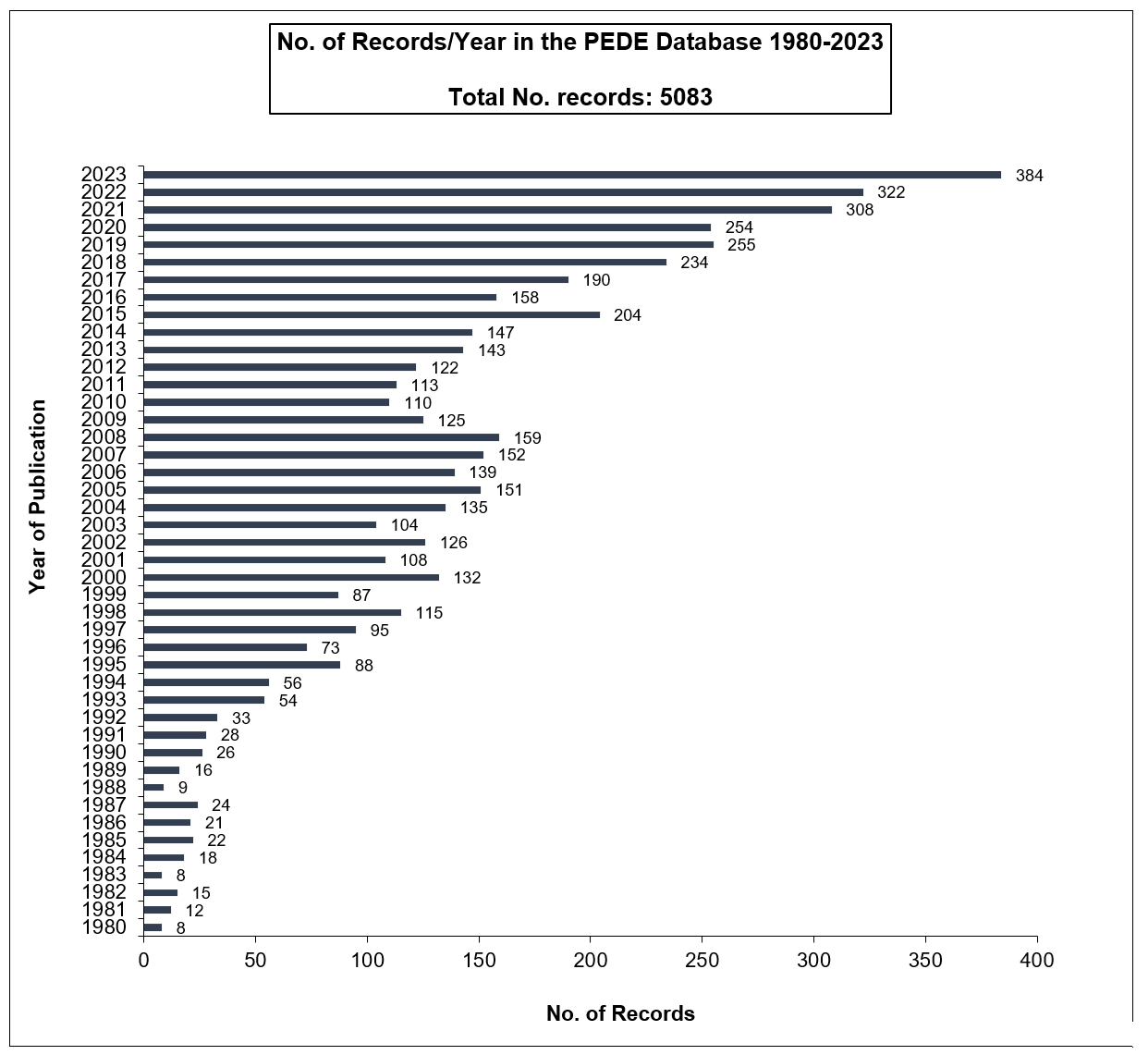 Together with standard citation information, the database provides the following additional information for each record:
Target population
Population category
Disease class: ICD-9CM or ICD-10
Age group(s)
Experimental intervention
Intervention category
Primary health outcome
Analytic technique: CEA, CUA, CMA, CBA
For cost-utility analyses:
Descriptions of health states
Utility weights
Source of utility weight
Click here for a detailed description of the above categories. (Acrobat 59 kb)

Click here to search the PEDE database.